Adolf Luther
(Uerdingen 1912 - 1990 Krefeld)

Luther was already intensively involved with painting during his law studies. He grappled with different materials and moved from perspective portraiture to pure colour surface painting in order to find his own new style for a fresh artistic start. He gave up his later profession as a judge in 1957 to concentrate entirely on painting.
Between 1959 and 1961, Adolf Luther developed so-called Light and Matter works in which he tried out new materials and discovered light as a direct design factor in spatulaed surfaces, which he called Dynamic Forms. In his intensive exploration of various materials, Luther discovered glass as a means of "pictorially imagining energy in the form of light". Developing from this, in the 1960s he created the light locks as works with optical media or, as Luther liked to explain it, spherical objects.
Through his artistic work, Adolf Luther strives to make the invisible visible, almost tangible, to create a reality that eludes pictorial representation. Through his works, Luther was often represented in the circle of the artist group ZERO at joint exhibitions in Berlin, Frankfurt, Gelsenkirchen and in the USA. Thus Luther became one of the best-known main representatives of kinetic art and optical art.
In 1990, Adolf Luther died at the age of 78 in his home town of Krefeld.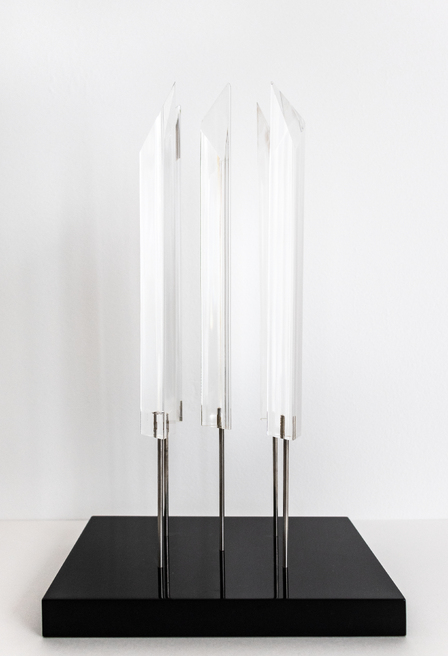 Adolf Luther
Energetische Plastik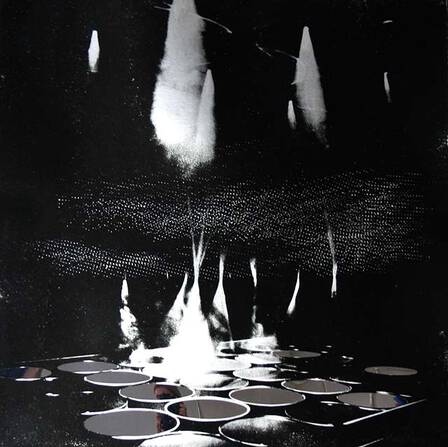 Adolf Luther
o. T.