THE TIMES THEY ARE A-CHANGIN
Ausstellungsdauer 15. December 2017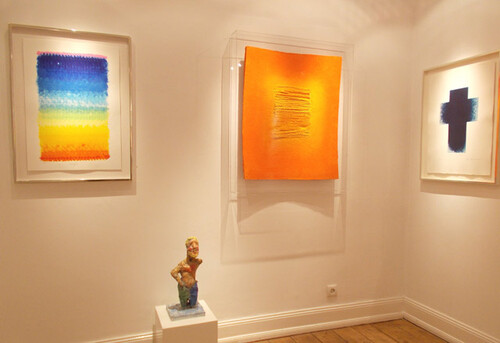 Farewell of the Beethovenallee 5 in 53173 Bad Godesberg
The times they are a - changin` - works by the artists of the gallery
Art - Party 15 December 2017

Ten years of running the gallery in Beethovenallee have passed. It was a great time with successful exhibitions, interesting conversations and impressive encounters. This time, the exhibited art and the people accompanying us have enriched and changed us. It was an intensive and positive time with you. And for that we would like to say "Thank you!" once again. It was a time we will not forget.

This positive energy, this positive charisma and this strength should also carry and accompany us from next year onwards in Friedrichstraße. I am sure that you will feel just as comfortable there as you did here in Beethovenallee. In any case, we will do our best for this.

We were happy to celebrate this emotional transition with you!