Sybille Pattscheck
In the colour light equation
Encaustic on acrylic and glass
Ausstellungsdauer 5. to 20. February 2021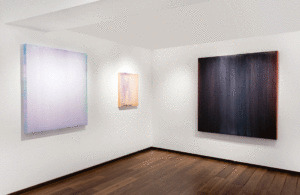 Ladies and gentlemen, dear friends of the gallery,

after our first very successful online opening, we would like to cordially invite you to the finissage " SYBILLE PATTSCHECK - IN THE COLOURLIGHT SAME " on Sunday, 21 March 2021 from 11.00 a.m. under reservation in our gallery. In order for this event to take place under Coronba conditions, we would like to allocate time slots for your visit. Therefore, we kindly ask you to register by telephone, or alternatively by e-mail, by 18 March 2021 at the latest.

We hope, of course, that these light-flooded paintings, which fit so well into these times, will once again receive the attention they deserve. The artist Sybille Pattscheck and Dr Gabriele Uelsberg will be present on this day.

Kind regards

Yours, Jenny Geißler and Bernd Bentler

Our telephone numbers:
Mrs Geißler: 0176 803 78 443
Mrs Espenkott: 0176 621 77 822
Mr. Bentler: 0176 210 33 306
Also the gallery numbers: 0228 96119195 and 0228 312380


First of all, please take a look at the opening. Have fun with it.